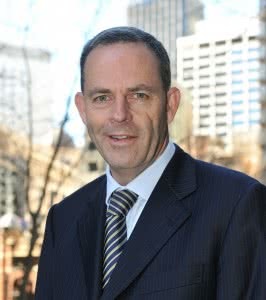 PRECISION STRATA is a Sydney based strata management company. The Director Shane Ball is a Licensed Strata Manager, and is also the Licensee-in-charge.
Shane had over 20 years of experience managing strata's under a self-managed model, before he decided to move into strata management as a profession, and has served on Strata Committee's for over 10 years.
Shane decided that he wanted to provide a superior level of customer service to strata scheme clients, by managing the strata schemes with a clear focus on the customer.
PRECISION STRATA clients benefit from Shane's extensive background in accounting within Financial Services, and his Certified Practising Accountant (CPA) qualifications. It is these professional financial skills that aide strong financial management practices for PRECISION STRATA Scheme clients.
Shane holds a Bachelor of Business (Accounting) degree, and is a specialist in management budgeting and reporting. He has previously worked in senior Group Finance functional and Financial Controller roles, as well as business partnering finance decision support line roles, in both the Retail and Wholesale Bank.
PRECISION STRATA is focused on using the latest technology and advances in the industry, to remove as much as possible, the substantial administrative tasks required in running strata management companies. This then allows us time to focus on you, our customer, as well as your asset, being the strata building we manage on your behalf
PRECISION STRATA prides itself on being an advocate for the strata plans that we manage. We like to ensure that the strata plans are run at the most cost effective means possible, while maintaining the balance of having quality, responsive tradesman undertake required works. We also like to ensure that budgets are well thought through, and that the strata scheme is planning appropriately for future capital works programs.
Contact details
Phone: 0405 459 710 | Email : admin@precisionstrata.com.au | Postal Address: PO Box 200, Glebe NSW 2037
Licensed
We are licensed by the NSW Department of Fair Trading
Associations
Professional Strata Manager (Licensed) chapter member of Strata Community Association (NSW)